Maryland is a state in the Mid-Atlantic district of the United States. It shares borders with Virginia, West Virginia, and the District of Columbia to its south and west; Pennsylvania to its north; and Delaware and the Atlantic Ocean to its east. Baltimore is the largest city in the state, and the capital is Annapolis. Among its occasional nicknames are Old Line State, the Free State, and the Chesapeake Bay State.
Here we have gathered some informative Maryland trivia questions for you to enjoy and get some information.
YOU MAY ALSO LIKE: 60+ Illinois Trivia questions
Maryland trivia questions
1 The town of Greenbelt, Maryland was laid out by the Federal Government. During which time period did this occur? (The high school in the town is named for a famously active First Lady.)
2 The Charter for Maryland was granted by Charles I to Cecilius Calvert on:
3 Greenbelt, Maryland, is the first planned community in the United States. when was it planned?
4 With the reference of the title of this quiz, the state song of Maryland is called "Maryland, My Maryland". Who wrote it?
5 what was the first professional sports organization in the United States  formed in Baltimore?
6 The Federal Government arranged for the first permanent example of a transportation facility to be built in College Park, Maryland. Still standing, what type of transport took place there?
7 "Maryland Day" is a celebration to commemorate:
9 Where in Maryland was the "Star Spangled Banner" Written?
10 Baltimore is part of U.S. aviation history with the first manned what?
11 Mary Surratt and her adult son, John, were believed to have been connected with the assassination of which US president?
12 Which of these cities once served as the United States capital?
Maryland trivia facts
13 As a planned community, Greenbelt contains many unique features. What is NOT a feature of Greenbelt?
14 The Battle of Antietam (fought in Maryland) has a special historical distinction. What is it?
15 In 1816, Baltimore was the first U.S. city to illuminate its streets using what type of fuel?
16 One of the worst defeats in history for the US military occurred at the Battle of Bladensburg. An army made up of militia units, US Marines, and US sailors faced off against an army from which nation?
17 Francis Scott Key was inspired to write the poem "The Star Spangled Banner" during the War of 1812 by a flag flying over what fort?
18 After the Federal government built the Greenbelt row houses, who actually owned them?
19 Which of the following historical figures were native Marylanders?
20 Baltimore is home to one of the first permanent monuments to which U.S. president?
21 Which religious denominations held key preliminary meetings at Sacred Heart Chapel in Bowie, MD. in 1783?
22 During the Civil War, Maryland was considered to be which of these?
23 what is depicted on the frieze sculpted on the side of the Greenbelt Elementary School?
24 The state flag of Maryland is the coat of arms of which two founding Maryland families?
Maryland geography trivia
26 When did the Great Baltimore Fire occur?
27 Like most small communities in the US, Greenbelt is home to several houses of worship. What is unique about Greenbelt's synagogue?
28 Maryland was the ___________ state to be accepted into the union.
29 The first telegraph line was erected between Baltimore and what other city?
30 Prince George's County lost several square miles of territory in the period 1790-1791. Why did this occur?
31 This Marylander served two terms as Maryland's Governor and two terms as Mayor of Baltimore City:
32 Which famous institution is located in Greenbelt, Maryland?
33 Maryland was founded as a _________ colony.
34 Baltimore was the first city to erect a statue to which of these authors?
35 Of which department store chain was Rosenwald a CEO and part-owner?
36 This famous Marylander served not only as Mayor of Baltimore City, but was Governor of Maryland as well as the State Comptroller:
Maryland trivia game
37 In 1969, one of Greenbelt's cooperative institutions were sued, and the court case was eventually settled in the Supreme Court. Which Greenbelt cooperative was sued?
38 In 1829, the famous Tom Thumb was built in Baltimore. What form of transportation was it?
39 The first African-American to serve on the Supreme Court was from Baltimore. Who was he?
40 who was Prince George's County, Maryland, named?
41 Maryland was the ______ state to ratify the United States Constitution.
42 What is the state sport of Maryland?
43 The first baseball player to be named MVP in both leagues was a Baltimore Oriole for part of his career. Who was it?
44 In 1972, a Presidential candidate was shot while he was campaigning at Laurel Shopping Center in Laurel, MD. Who was this candidate?
45 What is the capital of Maryland?
Maryland sports trivia
46 During its early years, visitors frequented Greenbelt to see what the planned community was like. In order to keep up appearances, what peculiar law did the local government enforce?
47 What is the state flower of Maryland?
48 The USS Constellation is one of the most famous. What type of war ship was Baltimore famous for producing?
Which stadium did the Baltimore Ravens play in during the 2009 season?
Although the Washington Redskins aren't exactly Maryland's team, they play in which Maryland city?
51 Fredrick had its own Minor League Baseball team called what?
52 Which 2009 NBA franchise was once the Baltimore Bullets?
53 Which state college has won basketball championships, football championships, soccer championships, and an amazing more than 20 lacrosse championships?
54 Which Baltimore team had its own football team in the Canadian Football League?
55 Which one of these NFL quarterbacks never played for the Ravens?
56 In which year did the Baltimore Orioles win against the Philadelphia Phillies, to win their third World Series?
57 The Naval Academy has a major rivalry with the military academy in the Army-Navy game that has been around since 1890. Where is the Naval Academy located?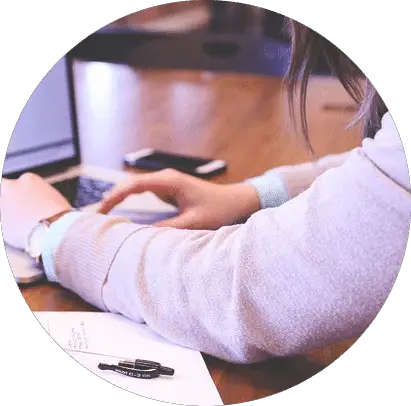 A Master in Economics having over 8 years of field experience. I am also a pro blogger loves to write articles for different blogs post related to kids, Christmas, harry potter, movies, and animals.