Zimbio is a website that offers users a variety of Zimbio trivia quizzes, and games. There is a wide range of topics covered on the site, from pop culture to history to sports. Users can compete against each other to see who can answer the most questions correctly. The site also offers a leaderboard so users can see how they rank against others.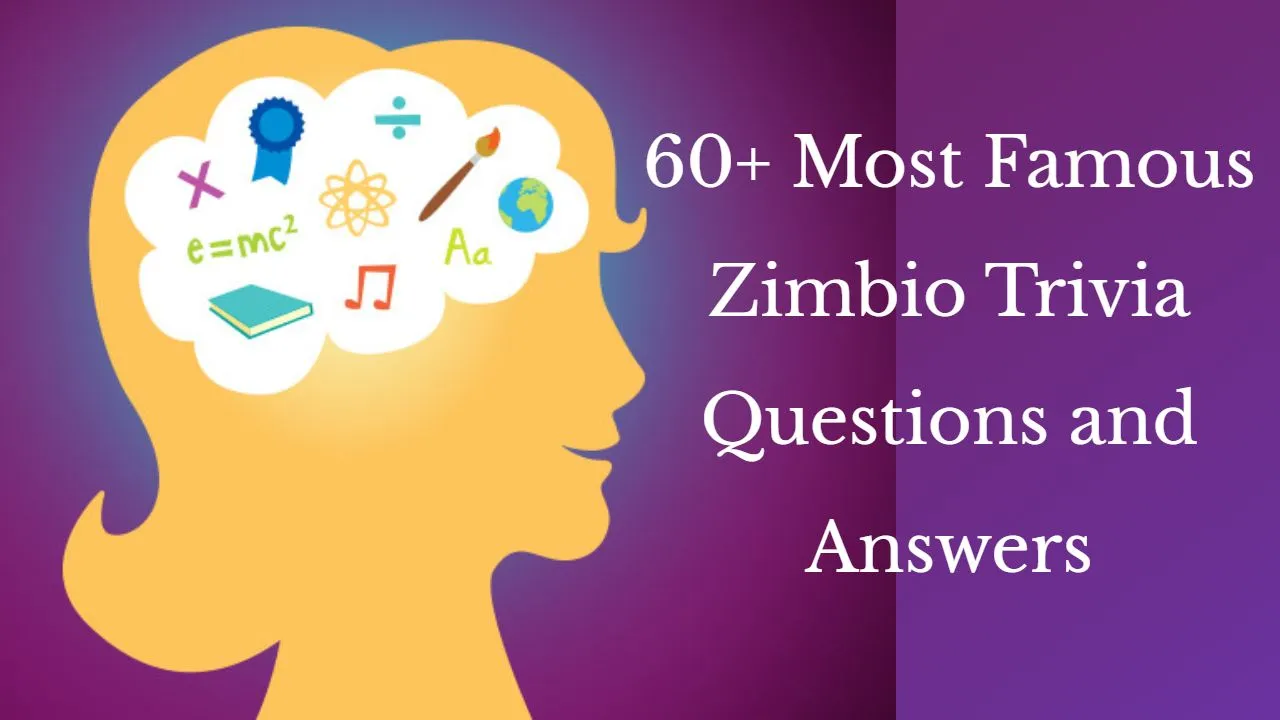 The Zimbio movies trivia section is a great place to test your knowledge of all things cinematic. With quizzes on everything from classic films to modern blockbusters, there's something for everyone. And if you're a real movie buff, you can even try your hand at creating your own quiz. So why not give it a try? You might just surprise yourself with how much you know.
Personality trivia is a fun and interesting way to learn more about someone's personality. It can be used to help people get to know each other better, or simply to provide entertainment. There are many different ways to ask personality trivia questions, and there are many different types of questions that can be asked. Some examples of personality trivia questions include:
Zimbio Trivia
1. Who was the voice of Smurfette in the 2013 movie 'The Smurfs 2'?
2. What was the title of the 2015 'Mission: Impossible release?
3. Johnny Depp starred in which of these 2013 movies?
4. Who directed 'Star Wars: The Force Awakens?
5. What is the title of the fourth installment in the Jackass film series released in 2013?
Click here to read: 60+ Easy Movie Trivia Questions and Answers [Modern & Old Movies, 2022]
6. Which lead actor played Owen in the 2015 release of 'Jurassic World'?
7. Which actor played the superhero Ant-Man in the 2015 film?
8. Tom Hardy took over from Mel Gibson in 2015 for the 3rd installment of which franchise?
9. Which of these 2013 films has been nominated for a Best Animated Feature Oscar?
10. Which 2015 film release starred Amy Poehler?
Zimbio Trivia Questions
11. Which of these 2013 movies features Scarlett Johansson, Julianne Moore, and Anne Hathaway?
12. Mark Ruffalo and Michael Keaton starred in which 2015 film based on a true story?
13. Who directed the 2013 movie 'The Counselor'?
14. Amy Poehler and Tina Fey starred in which 2015 comedy classic?
15. Katniss from the 2013 movie 'The Hunger Games: Catching Fire ' is from which district?
Also check out: 80+ Fun Facts about the MCU Trivia Questions
16. Arnie came back for a 2015 installment of 'The Terminator franchise but what was it called?
17. What was the number of 'Fast and Furious films released in 2013?
18. Which 1991 classic starring Keanue Reeves was remade in 2015?
19. Which character was played by Alice Englert in the film Beautiful Creatures?
20. Jesse Eisenberg played a stoner who is a government agent in which 2015 film release?
Zimbio Movie Trivia
21. Which band won the 2013 Best Song award at the Hollywood Film Awards?
22. The 2013 movie After Earth stars the son of which famous actor?
23. In what year was the movie 'Anchorman 2' released in the cinemas?
24. What anniversary did Snow White and the Seven Dwarfs celebrate in 2007?
25. Eternal Sunshine of the Spotless Mind was released in which year?
You may try this: 54+ Disney trivia quiz questions about movies
26. Who directed 'Earth's Mightiest Heroes ' in 2015's 'Avengers: Age of Ultron'?
27. Danny Boyle directed Michael Fassbender in which 2015 biopic?
28. In what year were the Academy Awards first televised in black and white?
29. Who played Julian's mother in the 2013 movie Only God Forgives?
30. When did Barbra Streisand win the Best Actress Oscar for Funny Girl?
Zimbio Trivia Quizzes
31. Which character does Michael Shannon have in the 2013 movie Man of Steel?
32. Channing Tatum returned as which character in a sequel entitled 'XXL' in 2015?
33. In which year was the David Lean film 'Doctor Zhivago' released?
34. What is Briggs's code number in The Top Secret Life of Edgar Briggs?
35. Which Hollywood star played the boxer Billy Hope in 2015's 'Southpaw'?
You may like this: 50+ Fun Hamilton Trivia Questions These Are Perfect for a Pub Quiz
36. What is the name of the botanist who helped create Extremis and is saved by Pepper Potts in the 2013 movie 'Iron Man 3'?
37. When did the movie Saturday Night Fever get everyone into the disco?
38. In which year did Tatum O'Neal win Best Supporting Actress for Paper Moon?
39. In which century do the Pirates of the Caribbean movies take place?
40. Kenneth Branagh directed which classic story in a live-action version in 2015?
41. Will Ferrell star in which 2015 comedy romp?
Personality Trivia Questions
42. What steps do you take to remain calm under pressure?
43. What do you enjoy doing in your spare time?
44. What is your favorite vacation destination?
45. If you face a problem at work, what is the first thing you do?
Also try this: 160+ Harry Potter Trivia Questions [Movie+History, 2022]
46. What was your favorite game when you were a child?
47. If asked, what would your friends and family say about you?
48. Who is your role model?
49. What is one thing you would never say to another person?
50. Which statement best describes your personality?
51. Which store would you be most likely to shop at?
Zimbio Marvel Trivia Quiz
52. What's the name of Wolverine's mutant son in the comics?
53. Who did The Winter Soldier take shelter with during the "Infinity War"?
54. What species is Groot?
55. In the first Avengers movie, how many avengers do we see?
Don't forget to check this: 70+ Best Horror Movie Trivia (Updated)
56. Which Marvel movie has the shortest running time?
57. What's Ant-Man's real name?
58. Who was Doctor Strange's mentor?
59. Who rescued Tony Stark and Nebula from space?
60. What Is the Name of Thor's Axe?
61. Who does the Mad Titan sacrifice to acquire the Soul Stone?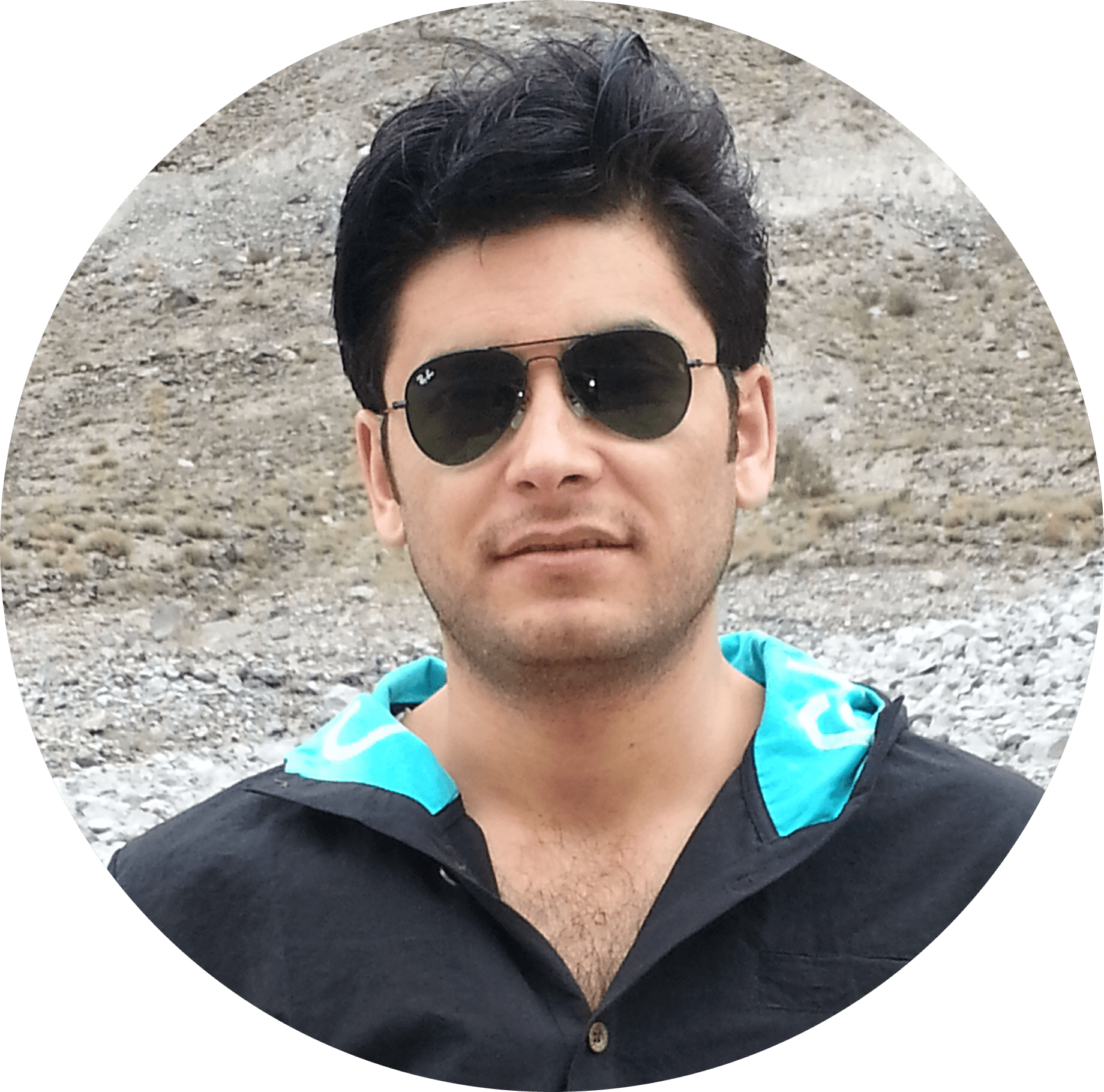 A software engineer having over 10 years of experience in web development and a passionate blogger who loves to write on different topics. My expertise is in moves, religious articles, sports, animals, and more.