There are many fun facts about the MCU trivia that even diehard fans may not know. For example, did you know that the Infinity Stones are actually based on the six Infinity Gems from the comics? Or that the original plan for the MCU was to have the Avengers team up with the X-Men to fight Magneto?
Whether you're a casual fan of Marvel trivia quizzes, there's something for everyone to enjoy in the MCU trivia. So sit back, relax, and enjoy learning some fun facts about the greatest superhero franchise of all time!
Did you know that the Marvel Cinematic Universe is the highest-grossing film franchise of all time? With over $22 billion in box office receipts, it's no wonder that MCU fans are some of the most passionate and dedicated moviegoers around.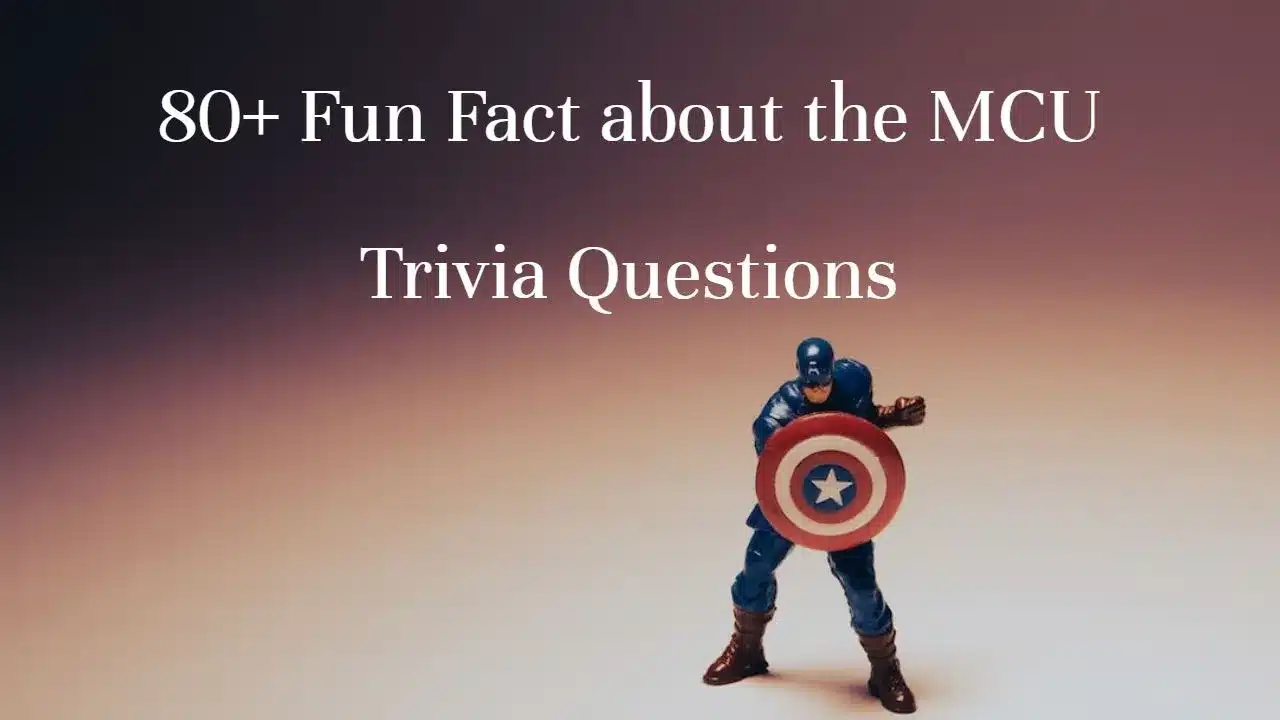 Here are some MCU trivia facts that even the most die-hard fans might not know:
Whether you're a casual fan or a die-hard Marvel devotee, there's no denying that the MCU is a force to be reckoned with. With new films and TV shows on the horizon, there's no telling what the future holds for this record-breaking franchise.
The MCU is home to some of the most popular superheroes in the world, including Iron Man, Captain America, Thor, Hulk, Black Widow, and Hawkeye. These heroes team up to fight evil in the form of the villainous Thanos in the Avengers films.
MCU Trivia
1. What is Captain America's shield made of?
2. In which year does Steve Rogers turn into Captain America?
3. Who gave Loki his scepter?
4. Which element used in the arc reactor was poisoning Tony Stark?
5. How many Infinity Stones are there?
click here to read: 130+ Disney Movie & Disney World Trivia Questions [Updated]
6. What system replaced J.A.R.V.I.S.?
7. Who killed Tony Stark's parents?
8. What was Stan Lee's cameo in Ant-Man?
9. Who voices Dormammu in Doctor Strange?
10. What type of doctor is Stephen Strange?
11. What elective class did Thor take on Asgard?
12. Who played Obadiah Stane in Iron Man?
13. What is the name of Emil Blonsky's alter ego in The Incredible Hulk?
14. Which Avenger does Loki enslave to do his bidding in The Avengers?
15. Where are Wanda and Pietro Maximoff from?
Also read this: 80+ Fun Facts about the MCU Trivia Questions
16. What is the name of Natasha Romanoff's sister?
17. Which of Odin's children is adopted?
18. What alien race is Ronan in Guardians of the Galaxy?
19. In which movie did Stan Lee make his last cameo?
20. What is Tony Stark's dad's name?
MCU Trivia Questions and Answers
21. Whose parent founded S.W.O.R.D.?
22. What type of pet does Whiplash have in Iron Man 2?
23. Who is the firstborn child of Odin?
24. Whom is Hawkeye married to?
25. What's Black Widow's actual name?
You may like this: 50+ Disney Trivia Game and Movie Questions [Updated]
26. How are Erik Killmonger and T'Challa related?
27. What museum has a Captain American exhibit?
28. What song plays at the beginning of Iron Man?
29. What is the name of the automated Asgardian weapon used by Loki in Thor?
30. Loki discovered he was actually which species?
MCU Trivia Team Names
31. Who is Tony Stark's father?
32. Sharon Carter is whose great-niece?
33. What type of doctor is Doctor Strange?
34. Wanda and her brother Pietro are from where?
35. On what planet was the Soul Stone in Infinity War?
36. Which movie kicked off the Marvel Cinematic Universe?
37. Black Panther is set in which fictional country?
38. Hawkeye has how many children?
39. What is Tony Stark's daughter's name?
40. Who is the Winter Soldier?
MCU questions and answers
41. Thor played what video game in Avengers: Endgame?
42. Who did Mark Ruffalo replace as the Hulk in the MCU?
43. Where did Peggy tell Steve she wants to meet him for a dance?
44. What are the names of Wanda's twins?
45. What is the motto/slogan of the Flag Smashers?
46. Who said, "What is grief, if not love persevering?"
47. What does TVA stand for?
48. In what town was Wanda's hex located?
49. Who directed Eternals?
50. Which actor played Marvel's first Asian superhero, Shang-Chi?
Funny Marvel Questions
51. What's the name of the theory created by Jane Foster?
52. Where do warriors go after dying in battle?
53. What did Thor say about Jane Foster's catchphrase?
54. What does Doctor Strange call his cape?
56. What's the name of Wolverine's mutant son in the comics?
57. Captain America made his first appearance in what comic book?
58. Who did The Winter Soldier take shelter with during the "Infinity War"?
59. What species is Groot?
60. What was the first Marvel movie to earn $1 billion?
Fun Marvel Trivia Questions and Answers
61. Which Marvel movie has the shortest running time?
62. What's the name of Captain America's cat?
63. What are Tony Stark's parents called?
64. Who designed the Quinjet?
65. Who was Doctor Strange's mentor?
66. Who quoted the famous line of Avengers, "Whatever it takes"?
67. What's the real name of the Black Panther?
68. What is Wolverine's original name?
69. What symbol is on Captain America's shield?
70. What is the name of Thor's hammer?
MCU Trivia Facts
71. What is the name of Loki's real father?
72. Where is Captain America from?
73. Who is the villain in Ant-Man?
74. What metal is Bucky's arm made of?
75. Who is Peter Parker's best friend?
Don't forget to read this: 75+ Disney Trivia Facts about Princess, Disney World, and Walt Disney [Updated]
76. What is Carol's nickname for Monica in Captain Marvel?
77. What is Carol Danvers' nickname for Monica Rambeau?
78. Who was responsible for King T'Chaka's death?
79. Who rescued Tony Stark and Nebula from space?
80. How many dog tags is Bucky seen wearing throughout The Falcon and the Winter Soldier?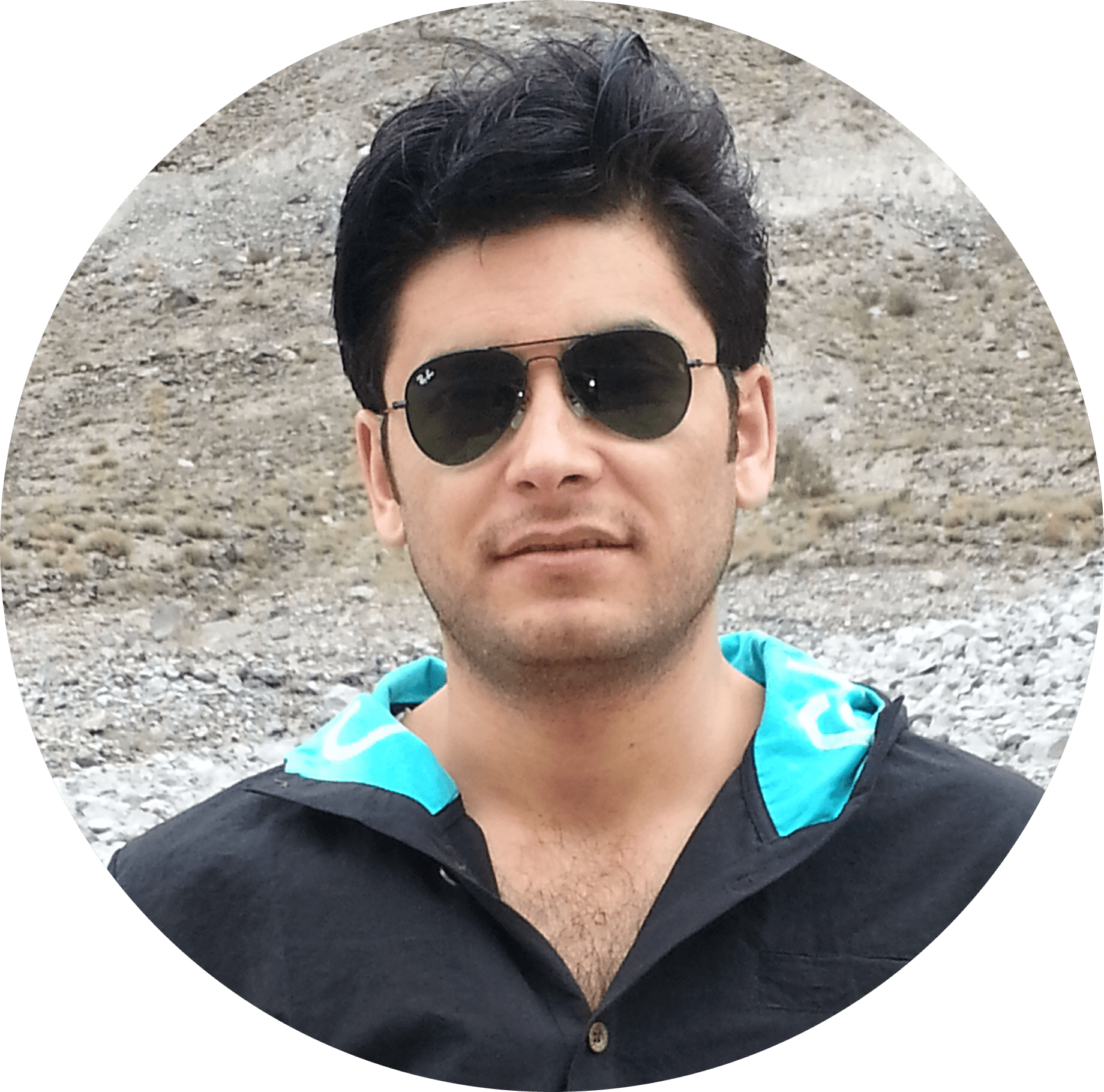 A software engineer having over 10 years of experience in web development and a passionate blogger who loves to write on different topics. My expertise is in moves, religious articles, sports, animals, and more.