How much do you know about the world? If you're looking for some random trivia questions for adults, we've got you covered. We've compiled a list of our hardest random trivia questions for the world and beyond. From entertainment, sports, food, and history, these questions will keep you entertained forever.
Trivia is a fun activity for social gatherings or for making the long hours spent in meetings go by quicker. This blog will give you some short random trivia questions for adults, so you have something to write on the whiteboard or to ask at the next meeting. It will also give you some hard trivia questions for adults if you have a very smart crowd.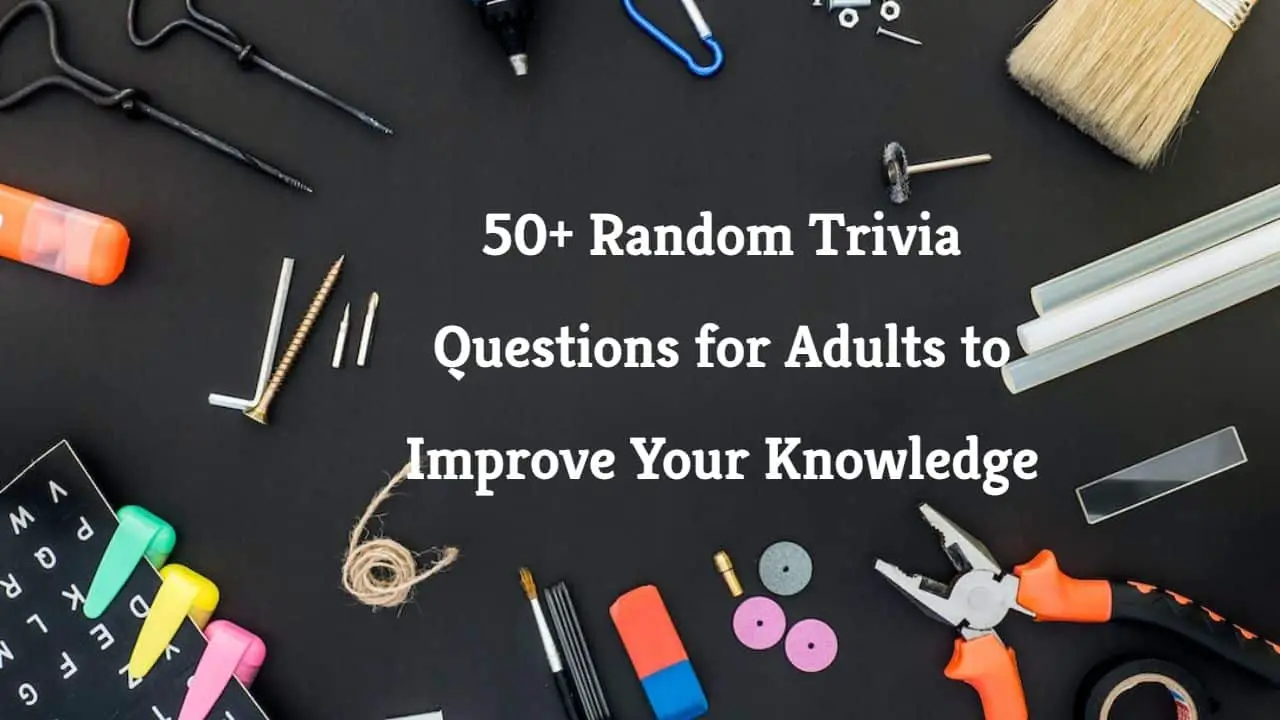 Trivia is not just for kids. Everyone loves a bit of trivia and we all like to show how much we know. Unfortunately, most of us, don't know very much. That doesn't mean we can't enjoy a bit of trivia. This blog is designed to test your trivia knowledge. It will provide you with a range of questions from easy to hard. Do you know the answers to all these trivia questions?
Random Trivia Questions for Adults
1. Which character did Alexis Bledel play in Gilmore Girls?
2. What is the biggest supermarket chain in the U.S.?
3. Which actress played Rachel Greene in Friends?
4. Who was Nicole Kidman's first husband?
5. What is the highest mountain in Africa?
6. What is the name of the dog in the Wizard of Oz?
7. What does BFF stand for?
8. Which singer released albums called 19, 21, 25, and 30?
9. What is the theatre district in New York City?
10. Which sport is played in MBL?
Click here to read: 50+ Exciting Easy Random Trivia Questions and Answers
11. When is Valentine's Day?
12. Who was the first woman to win a Nobel Prize?
13. What is the name of Harry Potter's owl?
14. What does FBI stand for?
15. Which sport does Rafael Nadal play?
Short Random Trivia Questions for Adults
16. What is Winnie Pooh's favorite food?
17. Which Nobel Prize did Winston Churchill win?
18. Who sang Bad Romance and Poker Face?
19. What is the capital of France?
20. What is the capital of Ireland?
Also check out: 50+ Most Random Trivia Questions with Answers
21. Which country is Canberra the capital of?
22. Which country is Green Day from?
23. In which country is Mamma Mia! Set?
24. What did the Romans call Scotland?
25. When did World War II end?
Easy Random Trivia Questions for Adults
26. What is the longest river in the world?
27. What is the capital of Thailand?
28. Who is the CEO of Facebook?
29. Which grain is used to make flour?
30. When is Bastille Day?
You may like this: 60+ Random Trivia Questions Everyone Should Know
31. What are the two official languages of Canada?
32. Which actress plays Emily in Emily in Paris?
33. Which character does Blake Lively play in Gossip Girl?
34. What is the rarest blood type?
35. Who is Googled more than Jesus?
Hard Random Trivia Questions for Adults
36. When was The New York Times started to publish?
37. Which Ocean is the deepest?
38. When is National Candy Cane Day?
39. When do Armenian people celebrate Christmas?
40. What country is Krampus from?
Also try this: 50+ Random Trivia Questions for Kids with Answers
41. What do many Japanese people eat for Christmas?
42. When and where Christmas cards were first sold?
43. Who was the first person to step on the moon?
44. How long does Mercury take to revolve around the sun?
45. Which is the largest animal in the world?
General Random Trivia Questions for Adults
46. Who is the inventor of the Steam Engine?
47. What do the mycologists study?
48. When was the first model of the iPhone released?
49. Which is the largest bird?
50. What is the national dish of China?
Don't forget to read: 40+ random trivia generator [Questions]
51. What chemical is used to test for sugars in food?
52. What is a flageolet?
53. What iconic meal did McDonald's introduce in 1968?
54. What is the most common pizza topping?
55. What Black Panther star died at an early age?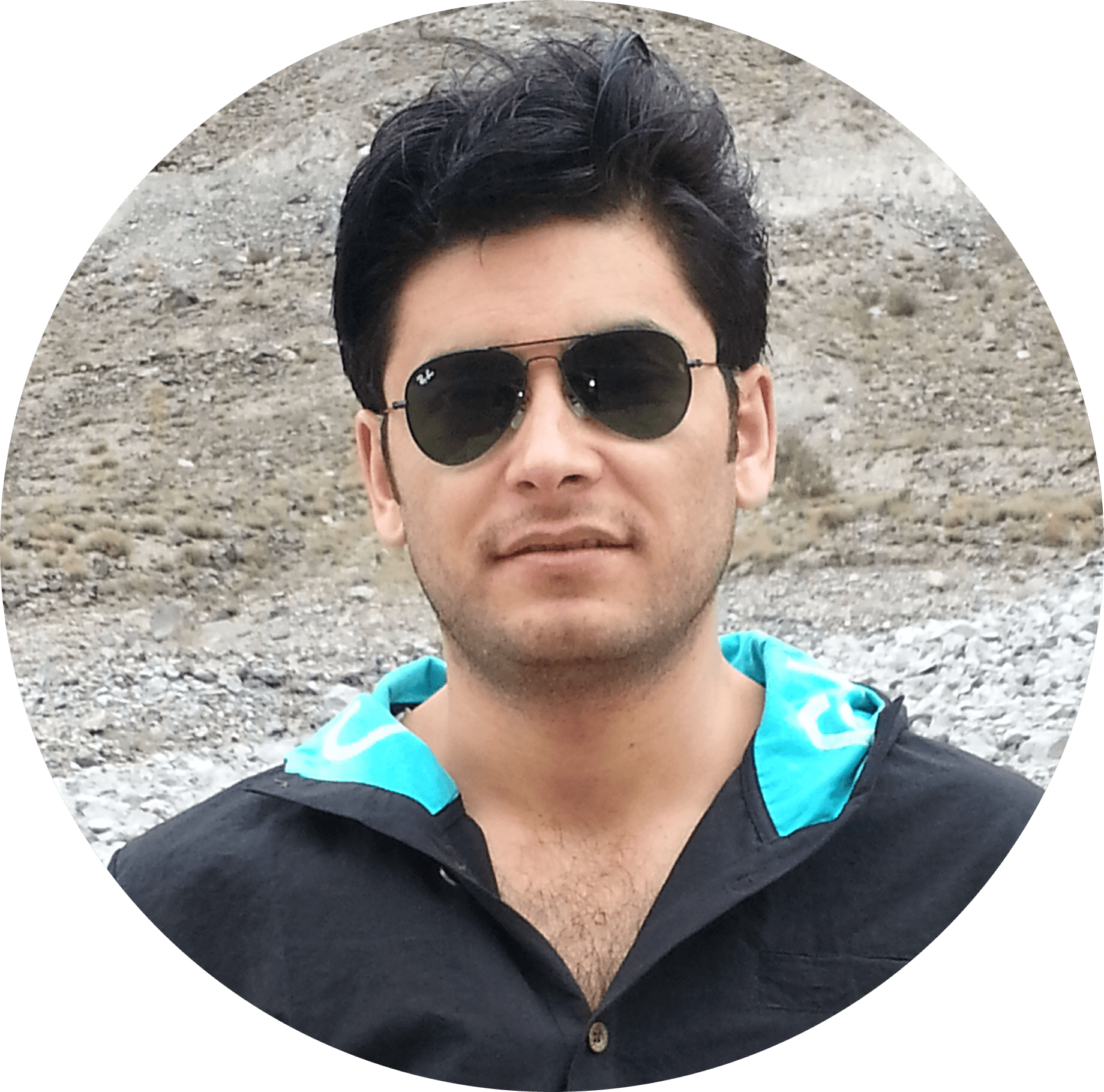 A software engineer having over 10 years of experience in web development and a passionate blogger who loves to write on different topics. My expertise is in moves, religious articles, sports, animals, and more.