It's enjoyable to test your kids. Additionally, by using our random trivia questions for middle schoolers, they may broaden their horizons and live a little more actively. They can improve their memory and learning capacities by being questioned on various topics. They are also allowed to test their mettle and get rid of their ennui. Consequently, start by offering questions like "What is your favorite subject?" or "Are you a specialist in animals, geography, science, or anything else?" Then, continue asking inquiries and sharing eye-opening information.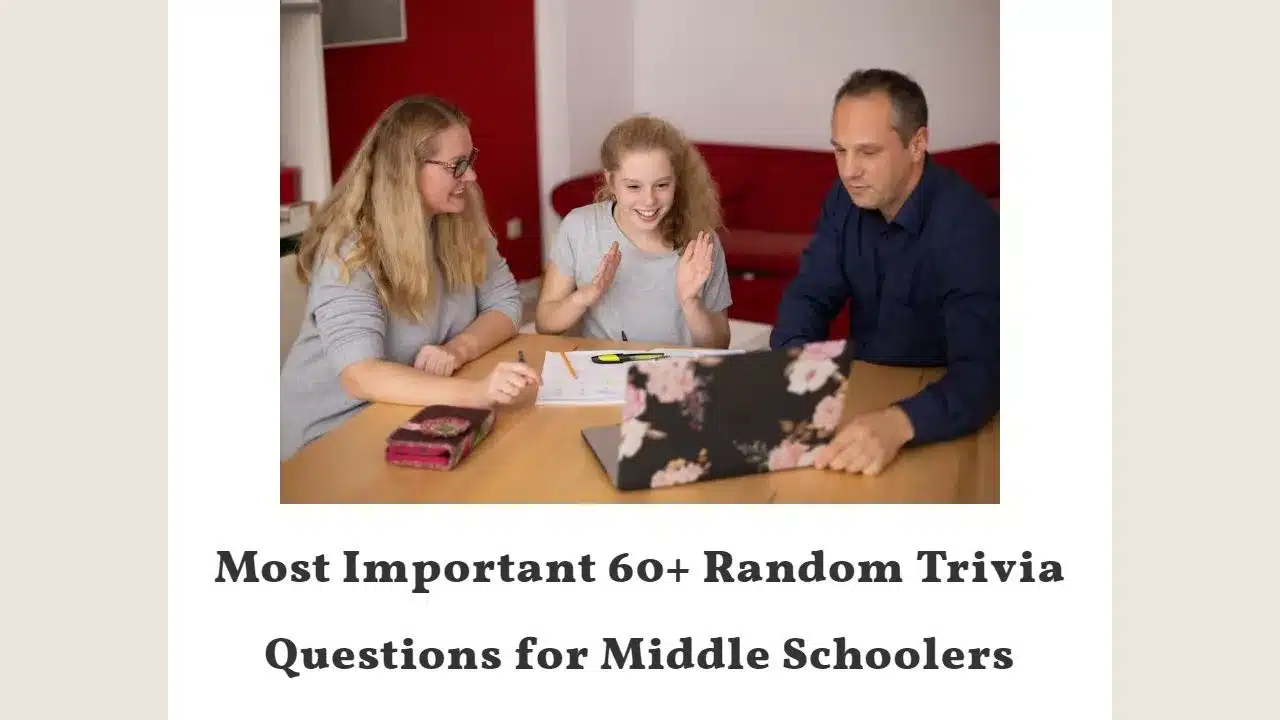 The random trivia questions for 7th grade to primary school below make for a good exercise to undertake with your pupils. To develop their mental faculties, trivia questions might be quite helpful. Furthermore, it works well as an icebreaker. Students will be forced to think deeply about a variety of topics by the middle school trivia questions below. You may host entertaining family game evenings with the trivia questions below. General knowledge, geography, and science random trivia questions for primary school are just a few topics we've covered.
Random Trivia Questions for Middle School
1. Which state is called a volunteer state?
2. Which country's largest is Tempere?
3. Where is the Eiffel tower?
4. Which parrot cannot fly?
5. Which country has the most freshwater?
You may like this: 50+ Exciting Easy Random Trivia Questions and Answers
6. What is the real name of BONO?
7. What is the size of a newborn Kangaroo?
8. Which superstar married Sean Penn in 1985?
9. How many patients did Thomas Edison file alone?
10. What is the distance between the moon and the earth?
11. What is a tomato, fruit, or vegetable?
12. Who invented the battery?
13. What is the age of the earth?
14. What is the capital of the United States?
15. What shape is a stop sign?
Also check out: 50+ Most Random Trivia Questions with Answers
16. How many days are in June?
17. Which company owns Xbox?
18. How many arms do most starfish have?
19. What is the longest bone in the human body?
20. Which fish has no brain or heart?
Random Trivia Questions for 7th Grade
21. Which amphibian never sleeps?
22. Which is the smallest ocean in the world?
23. Which is the largest volcano in the world?
24. Who was the first US President to get impeached?
25. Who was the first president of the USA?
You may like this: 60+ Random Trivia Questions Everyone Should Know
26. How many degrees are there in a circle?
27. What comes after a million, billion, and trillion?
28. What degree is a right angle?
29. What is the largest rainforest in the world?
30. Who baptized Jesus?
Random Trivia Questions for Primary School
31. The law of gravity was discovered by whom?
32. What causes the leaves on trees to turn green?
33. What is the capital of Massachusetts?
34. What is the chemical formula for water?
35. What is the thickest layer of the Earth?
Also try this: 50+ Random Trivia Questions for Kids with Answers
36. What does a chemical symbol represent?
37. Who is Iron Man's daughter?
38. Which character's catchphrase is "To infinity and beyond"?
39. What is Harry Potter's middle name?
40. What is the strongest muscle in the human body?
Random Trivia Questions for 6th Grade
41. Which bone disease means 'porous bones'?
42. What is the largest organ in the human body?
43. What is the best-selling novel of all time?
44. Who is John's true love in Nicholas Sparks' Dear John?
45. What is Superman's only weakness?
You may try this: 50+ Random Trivia Questions for Adults to Improve Your Knowledge
46. Which planet is the hottest in our solar system?
47. Who resides at Number 4 Privet Drive?
48. Which is the largest U.S. state by land area?
49. What is the fundamental metric unit of mass?
50. What is the term for the perimeter of a circle?
Random General Knowledge Trivia Questions
51. What is the only prime number that is even?
52. In what shape is the mathematical symbol lemniscate?
53. What is the top number of a fraction?
54. Who invented paint by number?
55. What is gold's chemical symbol?
Don't forget to read: 40+ random trivia generator [Questions]
56. What is the name of the center of an atom?
57. What is the chemical symbol for table salt?
58. What does 'E' stand for in E=MC2?
59. Where are the ancient pyramids located?
60. Who invented the telephone?
61. Who painted the Notre Dame Cathedral?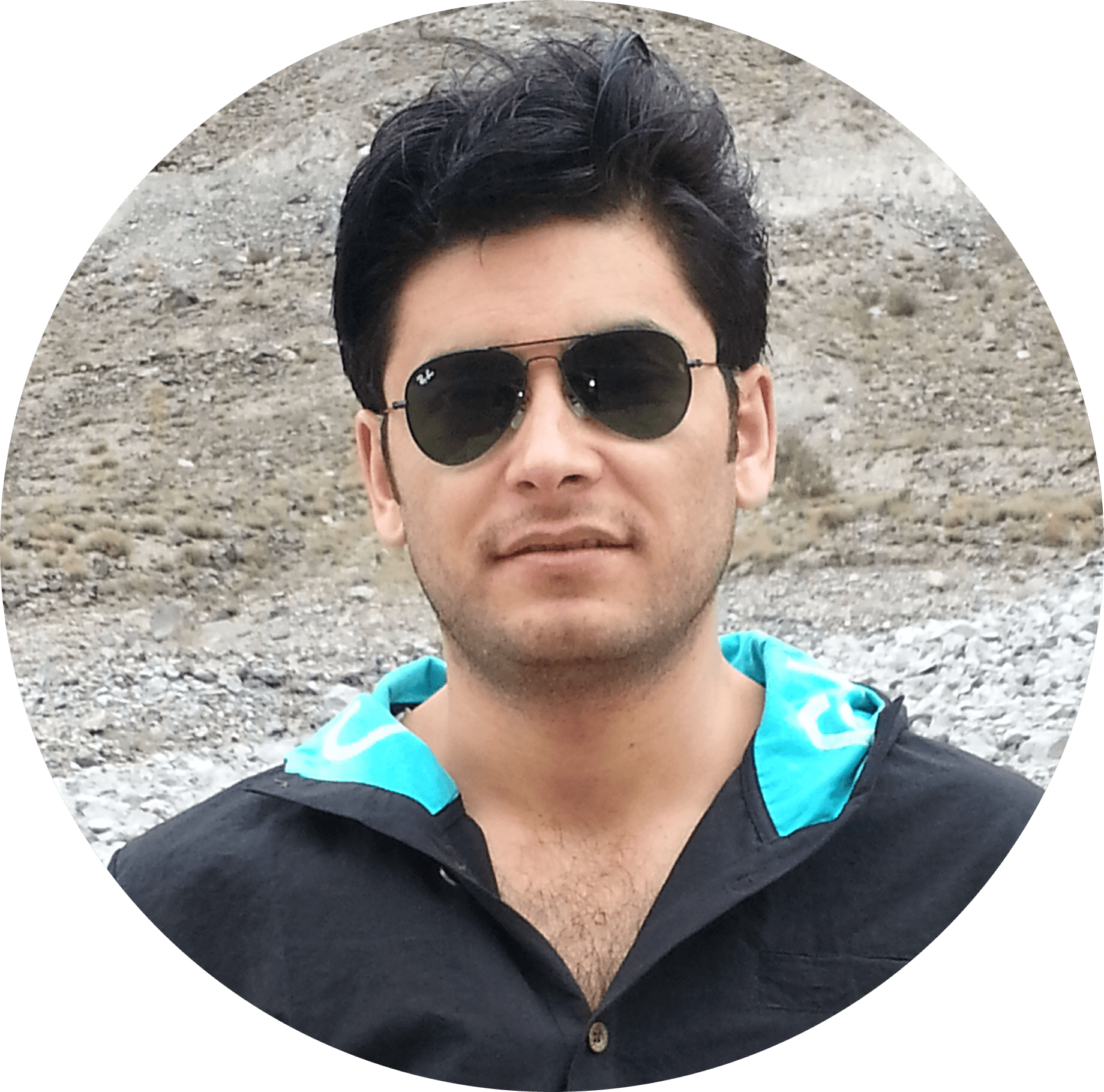 A software engineer having over 10 years of experience in web development and a passionate blogger who loves to write on different topics. My expertise is in moves, religious articles, sports, animals, and more.