Think you're good at trivia questions? Or perhaps you want to design your own trivia test. We've got random trivia questions and answers for seniors waiting for you to attempt to solve, and they cover a wide range of topics. Do you have a thorough understanding of television and film but none of health? Or do you believe you can address each one? Time to put your knowledge to the test with these entertaining trivia questions. You may make a trivia quiz from scratch or use templates and examples if you want to make your own online quiz.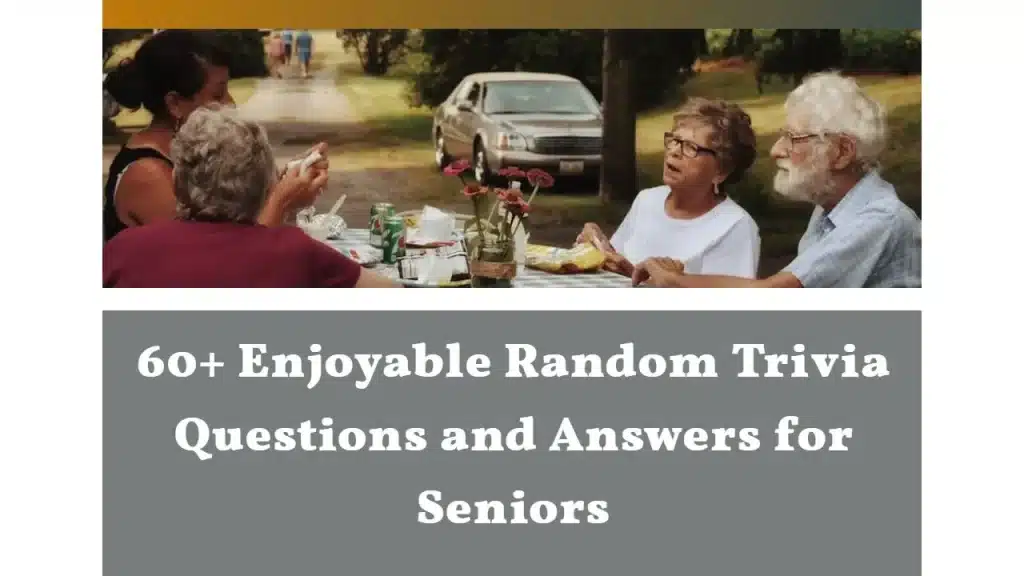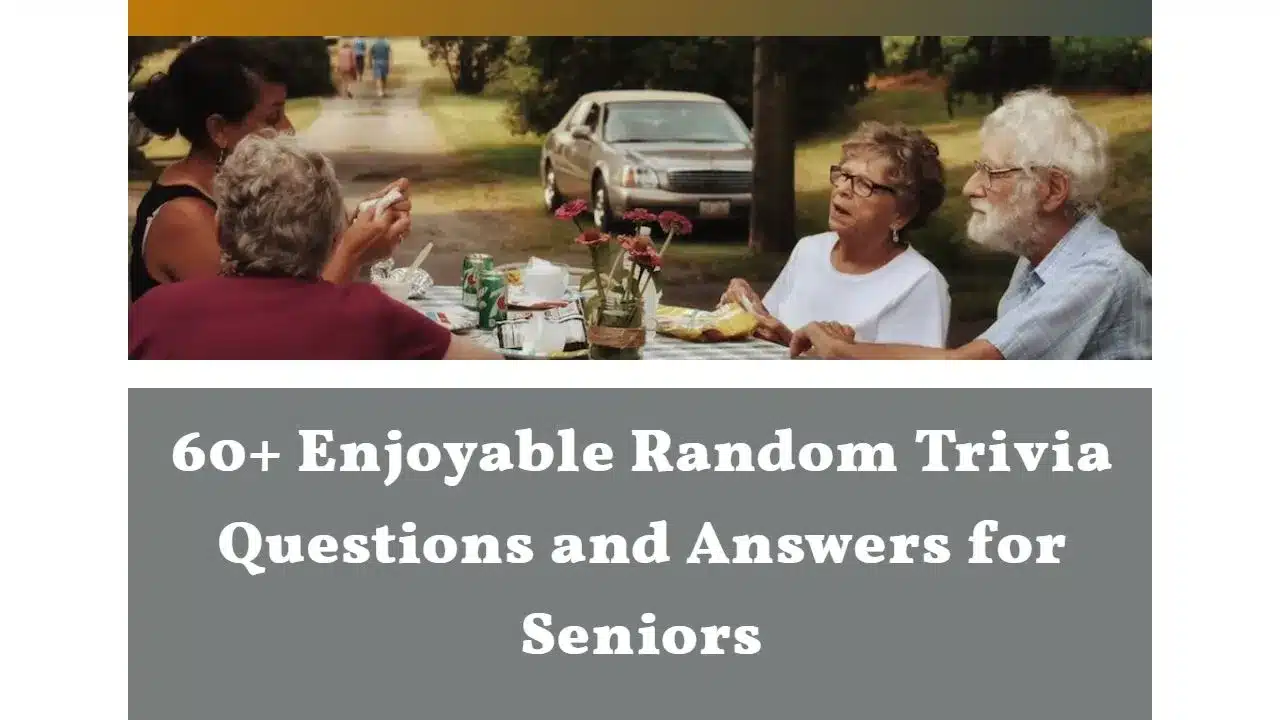 Our team of writers has created a quiz for you, with topics ranging from trivia on music, movies, sports, and technology to general knowledge questions on history, geography, physics, and sports to deep dives into the world of TV and entertainment. You may use the ultimate random trivia questions and answers for the adult super quiz we've created below as the foundation for your quiz session.
Random Trivia Questions and Answers for Seniors
1. What famous explorer was the first to climb Mount Everest in 1953?
2. Who was the President of the United States from 1953 to 1961?
3. In what year did the Woodstock Music Festival take place?
4. What was the name of the group formed by Maurice White?
5. What singer titled his autobiography Laughter in the Rain?
You may like this: 50+ Most Motivating Random Trivia Questions for High Schoolers
6. What type of live fish was eaten as a trend in the 1950s?
7. What type of the telephone was invented in 1963?
8. What year did Disneyland open?
9. Who was the pediatrician author of a manual for parents?
10. What's the only mammal that's able to fly?
11. What's a group of kittens called?
12. What is the only mammal that can't jump?
13. What animal is the largest mammal in the world?
14. Which animal can stand on its tail?
15. What animal is covered in quills?
Also check out: Most Important 60+ Random Trivia Questions for Middle Schoolers
16. What type of reptiles are leatherbacks and ridleys?
17. What's the largest type of frog?
18. What is often seen as the smallest unit of memory?
19. What does "HTTP" stand for?
20. What was Twitter's original name?
Random Trivia Questions and Answers for Adults
21. Which email service is owned by Microsoft?
22. Who discovered penicillin?
23. What animals are pearls found in?
24. Which natural disaster is measured with a Richter scale?
25. Which infinity stone was located on Vormir?
Also try this: 50+ Exciting Easy Random Trivia Questions and Answers
26. Who is Green Lantern's nemesis?
27. How many Lord of the Rings films are there?
28. Which cartoon character lives in a pineapple under the sea?
29. Who played Wolverine?
30. Which Dutch makeup artist came out as being transgender in 2020?
Random Trivia Questions and Answers for Juniors
31. What is the longest-running Broadway show?
32. Who is often credited with creating the world's first car?
33. Which auto brand was the first to offer seat belts?
34. In what year was the Corvette introduced?
35. What country won the very first FIFA World Cup in 1930?
You may try this: 50+ Most Random Trivia Questions with Answers
36. What sport was Jesse Owens involved in?
37. What's the primary ingredient in hummus?
38. Which country invented tea?
39. What is the national dish of Spain?
40. Which European nation was said to invent hot dogs?
Random Trivia Questions and Answers for Kids
41. Which country is responsible for giving us pizza and pasta?
42. Which organ has four chambers?
43. What percentage of our bodies is made up of water?
44. Which element is said to keep bones strong?
45. What does the acronym AIDS stand for?
Also try this: 60+ Random Trivia Questions Everyone Should Know
46. What is the smallest country in the world?
47. What is the capital of New Zealand?
48. Which city in India would you find the Taj Mahal in?
49. How many Pyramids of Giza were made?
50. Which religion dominated the Middle Ages?
Random Trivia Questions and Answers for Middle School
51. Which country did AC/DC originate in?
52. How many Grammys does John Legend have?
53. Who was the messenger of the gods?
54. Who is the writer of "Merchant of Venice"?
55. Who invented the LBD (little black dress)?
Don't forget to read: 50+ Random Trivia Questions for Kids with Answers
56. What animal is on Levi's logo?
57. What is the tallest building in the world?
58. Who invented the bidet?
59. How many homicides did Ted Bundy admit to?
60. Which animal symbolizes good luck in Europe?
61. How many eyes does a bee have?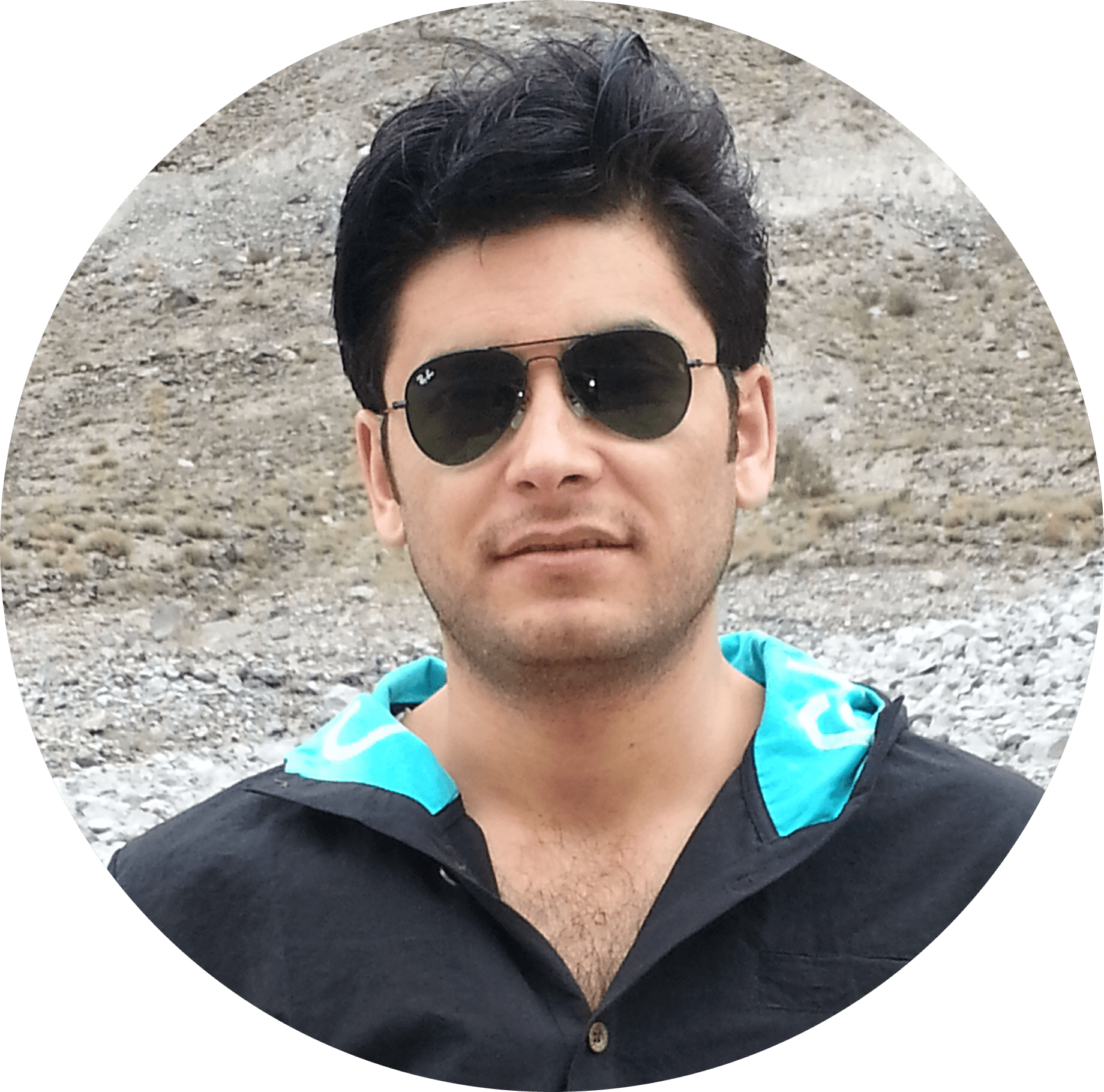 A software engineer having over 10 years of experience in web development and a passionate blogger who loves to write on different topics. My expertise is in moves, religious articles, sports, animals, and more.