We know that there are no limits to gain knowledge and to know about the facts of the world. Everybody wants to get more and more information related to every subject area. Therefore, in this post, we provide you the top trivia questions of all time regarding different topics. It includes 50+ top trivia questions and answers about various topics with some very latest information as well. These trivia questions will help you in enlarging your knowledge base and sharpening your mind in an interesting and easy way.
Top Trivia Questions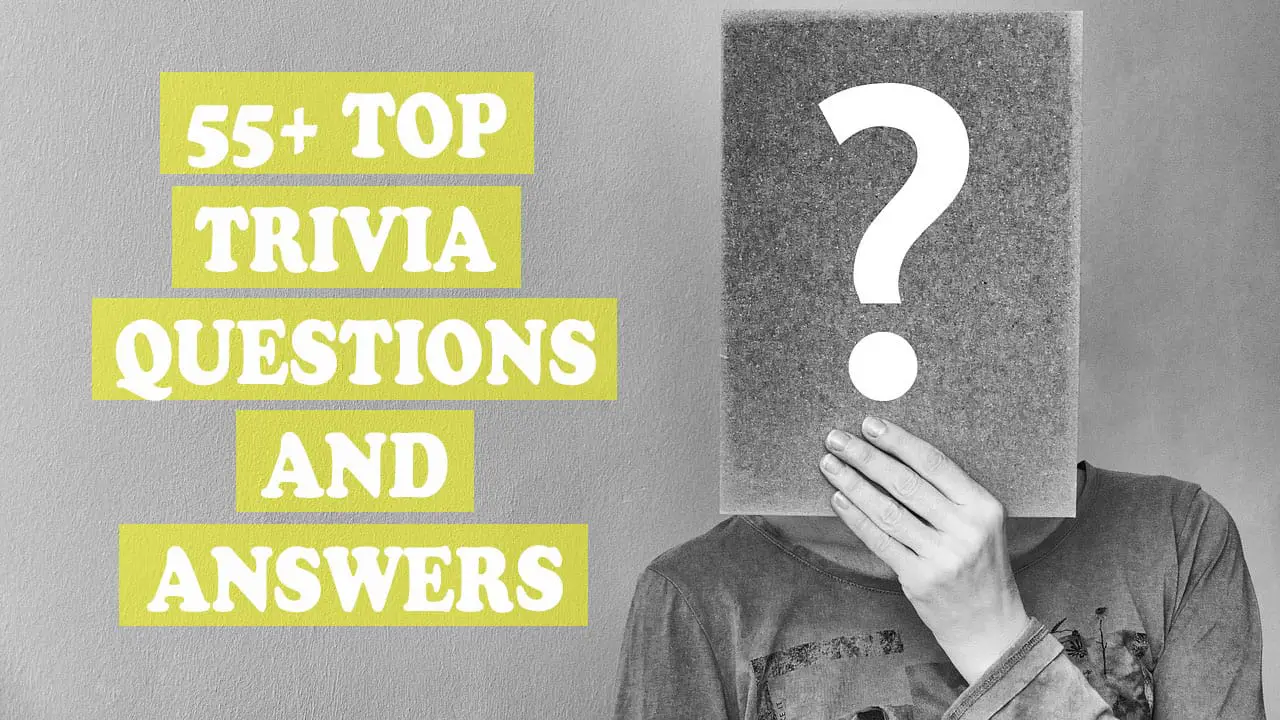 1. Which nut can be used to produce glycerol?
2. In Medieval times which vegetable was considered as poisonous?
3. What was the duration of the longest movie ever?
4. What was the shortest movie ever?
5. What are acute diseases?
6. Which type of malaria is most dangerous?
7. When the first FIFA World Cup held?
8. Who won the first FIFA World Cup?
9. In which year the first model of iPhone was released?
10. What is the shortcut for "paste" function?
11. In internet language, what does www stands for?
12. The study of weather is known as?
13. For which purpose the Richter scale is used?
14. The American rapper "Tupac Shakur" was shot and killed in?
15. Which country hosted the first Olympic Games?
Want to know about Disney princess?:  60+ travel trivia questions and answers
Top Trivia Questions this Week
16. Who replaces Maleeha Lodhi as Pakistan's envoy to UN?
17. Which country records the highest rainfall this week since 1994?
18. Which sports world cup is happening nowadays?
19. Who won the 20th Rugby World Cup match held on 2 October 2019?
20. Which plane crashed on 2 October 2019?
Top Trivia Questions Australia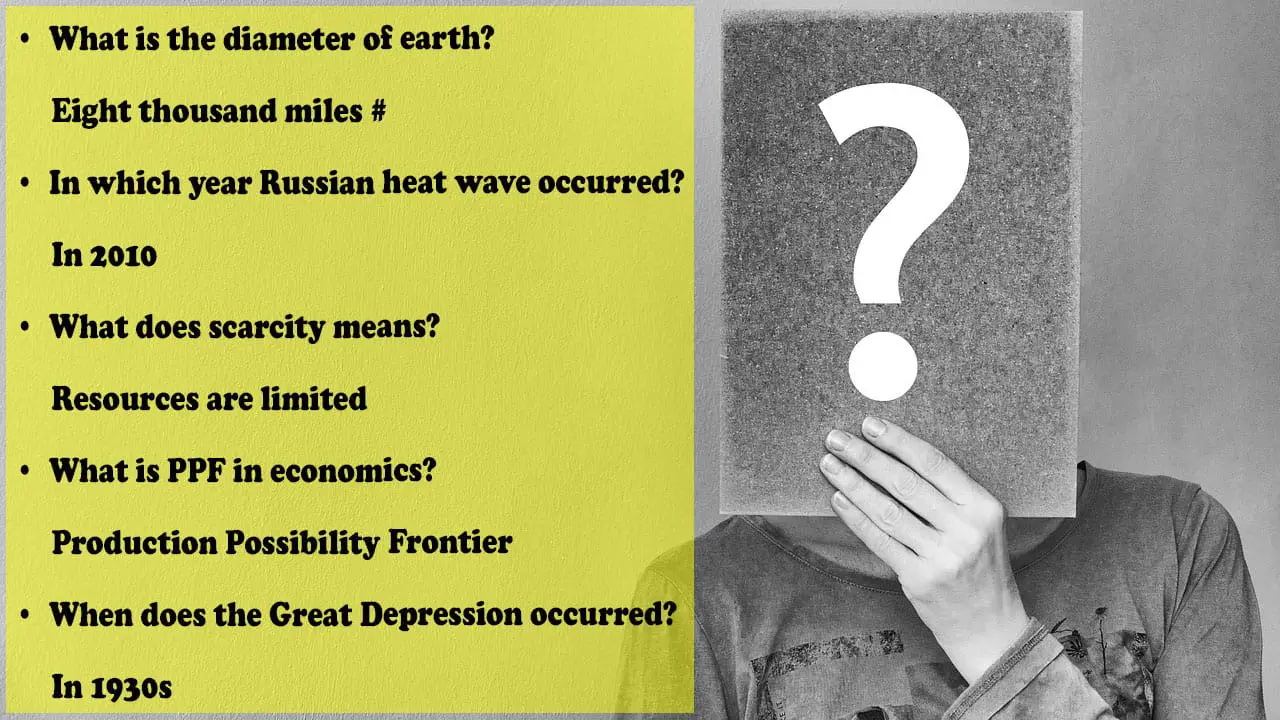 21. Which is the largest city in Australia?
22. Who is the current Prime Minister of Australia?
23. What is the official name of Australia?
24. What was ended by the Britain's Statue of Westminster in 1931?
25. Which type of Government exist in Australia?
Want to know about Disney princess?:  55+ simple trivia questions and answers
Top Trivia Questions and Answers
26. What is the diameter of earth?
27. In which year the Russian heat wave occurred?
28. What does scarcity means?
29. What is PPF in economics?
30. When does the Great Depression occurred?

Top Trivia Questions of all time
31. Which blood type is common in human being?
32. Which is the largest planet?
33. The design of which country's flag is oldest?
34. In Romeo and Juliet what was the name of the two families?
35. The only human mad object observed from the moon is?
36. How many provinces are there in Holland?
37. Where is the largest dessert?
38. The founder of Bugatti cars belongs to which country?
39. How many toys MacDonald Company distribute every year?
40. What was the capital of Roman Empire?
Top Trivia Questions 2018 and 2019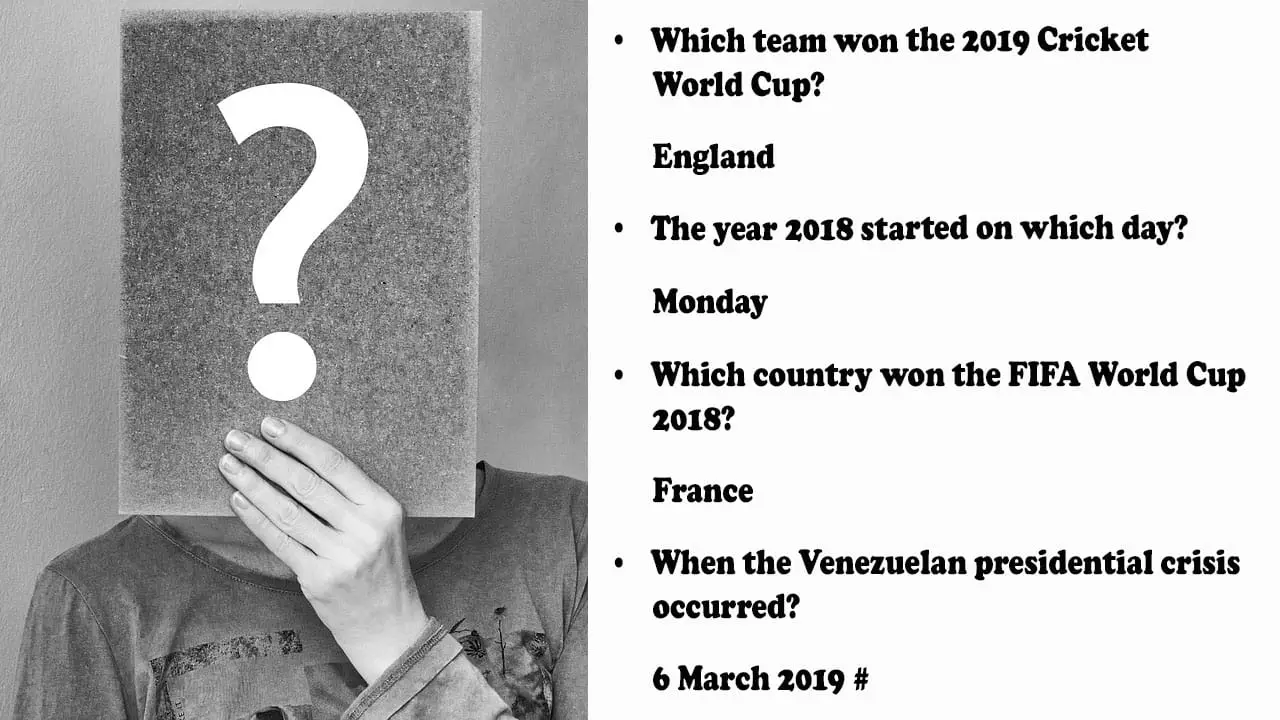 41. Which country won the Eurovision song contest?
42. In October 2018, who was officially declared as the President of Ireland?
43. Which country won the FIFA World Cup 2018?
44. Which electronic system was first time used in FIFA World Cup 2018?
45. Which team won the 2019 Cricket World Cup?
46. The year 2018 started on which day?
47. Which flight was crashed on 11 February 2018?
48. Who became the President of Brazil on 1st January 2019?
49. When the Venezuelan presidential crisis occurred?
50. Which country's parliament became the first in Asia to allow same-sex marriage?
Top Trivia Questions for Sports
51. When the Summer Olympics 2020 start?
52. Which United States Volley ball player won Olympic Gold Medal three times?
53. In which year no Baseball world series held due to strikes by players?
54. Which country the first Football World Cup?
55. Which country won most Football World Cups?
56. Which sport is associated with Mike Tyson?

57. Muhammad Ali is known as?
58. Football is the national game of which country?
59. When the first ever Soccer World Cup held?
60. Where is the San Siro Stadium?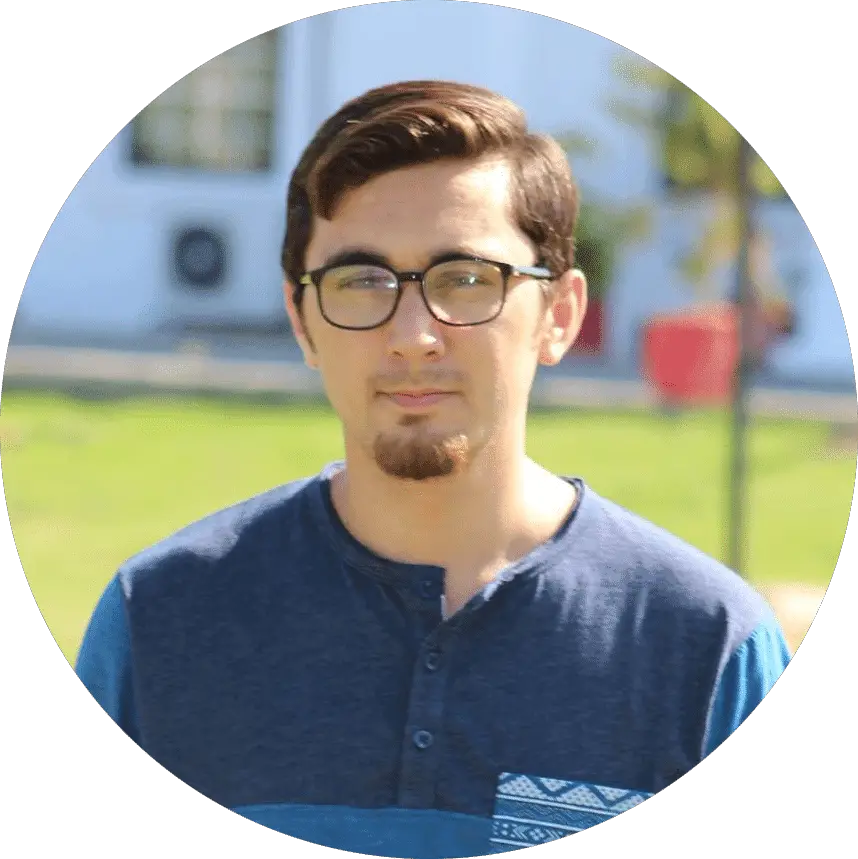 A computer graduate who has 16 years of education and 5 years of working experience in the field. I am a professional writer also and can write amazing articles in the following categories: sports, movies, and animals.